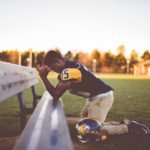 My Heart's Cry Youth Ministry
Each of us have been blessed with a calling on our lives and a passion to make a difference. What's yours? Find out Wednesdays at 7:00 PM

Children's Ministry
A dynamic and fun place to experience God in a way that kids understand each Sunday morning after music and every Wednesday evening.
Nursery
Each Sunday morning and Wednesday night our little blessings gather together to learn and grow.

Women's Ministry
Abundant living is what we are called to, yet we often fall victim of a mindset of never having or being enough. Join us as we experience God's abundant love in our daily lives. Look for upcoming activities on our calendar.

Men's Ministry
God has given us all the tools we need to be the men of courage, valor and gentleness that he has destined us to be. Join us as we sharpen our tools to fulfill God's calling on our lives.
Breakfast is served the first Saturday of every month at 8:30 AM.